Bio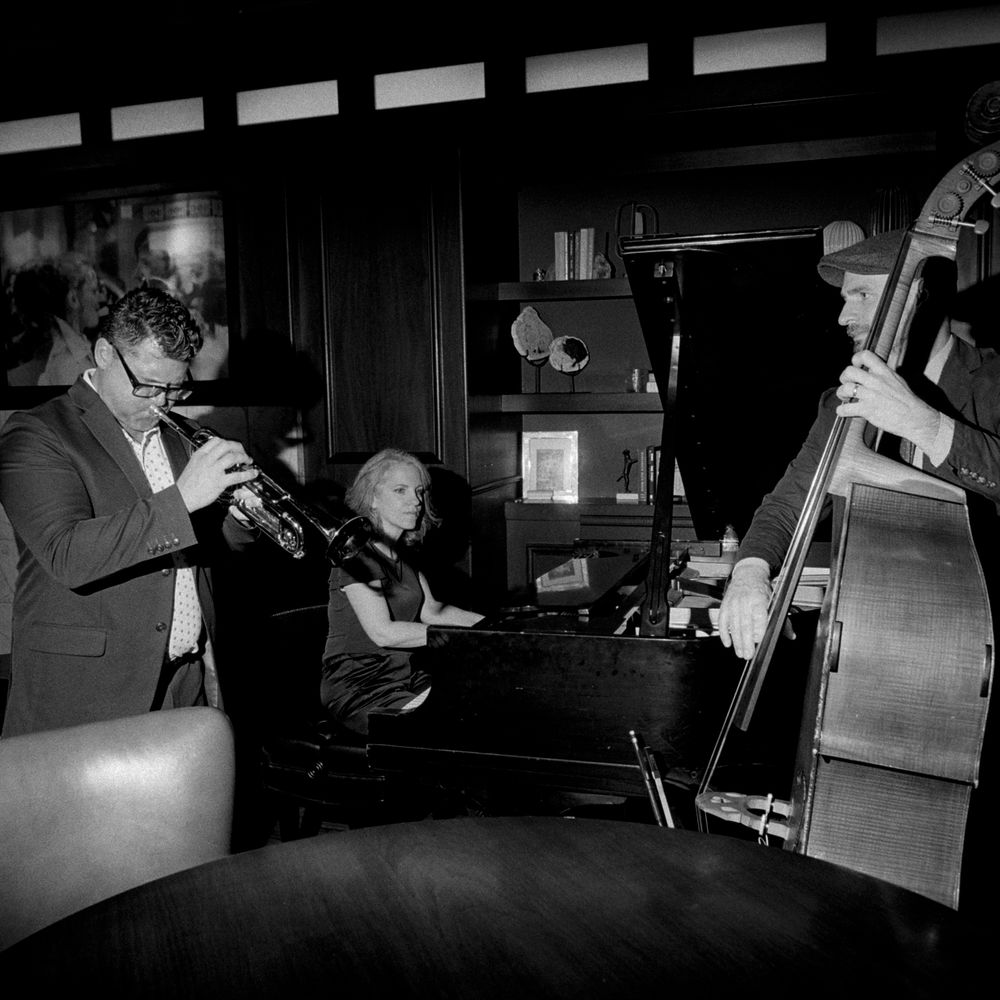 Affinity Trio
Our Story
Affinity Trio consists of Eric Jacobson on trumpet, Clay Schaub on bass, and Pamela York on piano. Individually, they have worked with some of the biggest names in the jazz world: Benny Golson, Phil Woods, Jeff Hamilton, John Clayton, Bruce Barth, Brian Lynch, Greg Tardy, Frank Morgan, etc.
The trio has held a regular Monday night residency at the Mason Street Grill in Milwaukee, Wisconsin since 2021. Performing without a drummer, Affinity Trio creates an intimate ambience with a strong rhythmic groove. Their repertoire includes standards from the Great American Songbook, original music, and bebop.
Affinity Trio's debut recording, Hindsight, is now available on Origin Records. Please check out the Shows page to see where the trio will be performing next and join the email list so you can stay updated on the latest news!